Capabilities:


Tenkku Precision Grinding utilizes high quality Kellenberger© CNC cylindrical universal OD and Usach Combitec© twin spindle CNC ID grinders. The Kellenberger© CNC OD grinders can be set up in either the conventional between centers or fixtured in a chuck or collet.
In an industry where precision and repeatability are mandatory, it is imperative to use as many process controls as possible. The CNC grinders are equipped with Movomatic© in-process gaging to ensure 1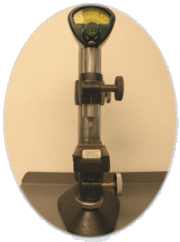 00% process control. We utilize first articles, in-process inspections, and provide certificates of conformance for our customer's quality assurance.
We have the ability to grind faces, grooves, radii, angles, outside diameters, and inside diameters. We provide lapping, honing, surface grinding, centerless grinding, and deburring to ensure a fully finished product leaves our facility.
With the capability for high precision on our machines, we expect ultra high precision out of our instrumentation and measurement devices. We are capable of measuring roundness, parallelism,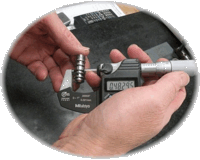 and cylindricity using our Taylor Hobson Talyrond circular geometry gage with PC interface. We can measure profiles, radii, fillets, and angles with our Scherr-Tumico optical comparator with 20 power lens. We also can provide extremely accurate measurements with our CE Johansson Swedish Gage OD comparators with 0.00002" and 0.00001" resolutions. We can also measure internal diameters to a resolution of 0.00002" with our precision air gaging.
The properties of the part and wheel material can often challenge the grinding process. Tenkku Precision Grinding maintains an extensive grinding wheel inventory to ensure we have the right wheel for any job. These include standard, diamond, CBN, and dressable CBN wheels. We are capable of grinding virtually any material including carbon steels, stainless steels, alloys, titanium, and aluminum.
We specialize in small diameter parts with complex profiles. We have the ability to assist with your engineering project and take it from one-piece prototypes to full production runs.